Current Investments
Former Investments
ASAP Industries
ASAP Industries is headquartered in Houma, LA and was established in 2001. The company is a niche manufacturer that specializes in making wellhead and drill-thru equipment used in the production of oil and natural gas. ASAP serves a diverse customer base of original equipment manufacturers, rental equipment companies, and oil field service companies. The company is certified by the American Petroleum Institute and has grown rapidly since its founding. Hudson Ferry Capital invested in ASAP in December 2008. The company was sold in December 2012.
Former HFC Team: Paul Huston, Bruce Robertson
www.asapind.net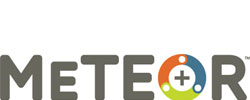 MeTEOR Education
MeTEOR Education is headquartered in Gainesville, FL and was established in 1967. The company is a full service provider of classroom, technology and administrative furniture for educational and institutional markets. MeTEOR is the recognized leader in providing High Impact Learning Environments and providing design, consulting, project management, and installation services to public and private schools in the K-12 market. The company specializes in larger projects where a school district is undergoing a major expansion or modernization program. MeTEOR currently serves more than 30 state markets across the country. Hudson Ferry Capital invested in this company in March 2010. The company was sold in December 2017.
Former HFC Team: Paul Huston, Bruce Robertson, Robert Athas
www.meteoreducation.com